Cloud, Premise-Based UC Solutions Developer to Provide Product Roadmap, Address State of the UC Market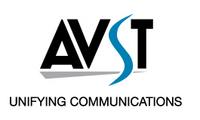 FOOTHILL RANCH, CA–(Marketwire – Sep 19, 2012) – Applied Voice & Speech Technologies, Inc. (AVST), a leading developer of cloud and premise-based Unified Communications (UC) software solutions, today announced that it will be hosting a briefing for users of its best-of-breed Unified Communications platforms — CX-E, CX-S and CX-C.
At the briefing, AVST's executive team will share insights into the emerging trends of the UC marketplace and how the company plans to actively incorporate these trends into its product roadmap. AVST President & CEO, Hardy Myers, will speak to topics including hyper-hybrid cloud, mobility, context and more, while the company's CTO, Tom Minifie, will provide insights into how the CX-Series will reflect these trends.
Included in Myers' presentation will be an evaluation of recent survey data that reveals the true state of the UC market. Attendees will gain insight into:
Key drivers of UC investments today
Key obstacles to UC investments today
The evolving vendor landscape
Key market trends: hyper-hybrid cloud, mobility and context
The 'Mobile Explosion' is here, now what?
Maximizing UC investments to create a more productive, available and engaged enterprise
Coming on the heels of AVST's launch of major enhancements to its CX-E private cloud UC platform, including a 30 percent overall capacity increase, VMware Ready status and support for Google Android 4.1, the end user briefing is one example of AVST's commitment to its customers and dedication to helping them unlock the full potential of their communications infrastructure.
"AVST is in the forefront with industry trends and enterprise requirements — and bringing together our most active end users, business partners, and AVST experts on a regular basis provides us with invaluable input to that end," said Denny Michael, Vice President of Marketing. "Regular feedback and input from users is extremely important to help us reach our overarching goal of ensuring that our customers are equipped with the best solution to make their organizations more productive."
The end user briefing, at the Hilton Downtown Seattle on September 20, is an ideal forum for customers to collaborate, network and share their best practices for the CX-Series products. AVST executives will be available to answer user questions and give input on future feature sets.
More at www.avst.com.