Achieves Major Capacity Increase, VMware Ready Status and Google Android 4.1 Support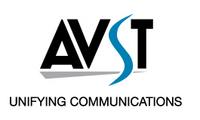 FOOTHILL RANCH, CA–(Marketwire – Aug 21, 2012) – Applied Voice & Speech Technologies, Inc. (AVST), a leading developer of cloud and premise-based Unified Communications (UC) software solutions, today announced the addition of major enhancements to its CX-E private cloud UC platform, including a 30 percent overall capacity increase, VMware Ready status and support for Google Android 4.1.
As a result of its unparalleled interoperability, scalability, resiliency and virtualization capabilities, hundreds of enterprise customers globally have already chosen AVST's industry leading CX-E UC platform as part of their private cloud UC infrastructure. This latest release of CX-E further aligns AVST's product roadmap with the view of industry analyst firm Gartner which has noted that, "from 2011 through 2014, setting up private cloud services will be a major trend."1 CX-E includes system-wide scalability to 500 ports, expanded virtualization capabilities and support for the latest version of Google Android, Version 4.1, for AVST's native mobile client.
"As IT departments embark on their private cloud UC initiatives, virtual resources for failover, data center management, scalability, interoperability and business continuity are all viewed as critical components," noted Jim Burton, Founder and CEO of CT Link and Co-Founder of UCStrategies.com. "AVST's CX-E UC platform offers a powerful private cloud architecture, and its industry leading interoperability is highly critical to enterprises migrating to this type of architecture," continued Burton.
From an IT perspective, scalability is critical when moving to a centralized private cloud deployment. "This 30 percent increase in capacity, combined with the ability to simultaneously support 20 survivable Call Servers, is unmatched in the industry," notes Hardy Myers, President & CEO of AVST. "This latest release further strengthens our ability to support global, multi-site enterprises that are centralizing their voice applications into a private cloud and delivering applications across a network to their outlying locations," continues Myers. CX-E system capacity increases from 384 ports to 500 ports with this latest release.
Also with this release, CX-E delivers expanded application virtualization through VMware vSphere and has achieved VMware Ready status. This designation indicates that after a detailed validation process, CX-E 8.2 has achieved VMware's highest level of endorsement, and can be found on the VMware Solution Exchange. CX-E 8.2 enables CX-E System Servers, Call Servers, Web PhoneManager, Message Cache Manager, Integrated Client Access, Digital Networking, and Fax-over-IP to run on virtual machines. Moreover, as computing requirements change over time, virtualized applications can be moved between host servers to maximize computing resources. CX-E's enhanced virtualization support brings a greater level of application reliability. By taking a snapshot of the virtual machine, enterprises are able to recover quickly in the event of a failure. AVST's expanded support for VMware maximizes application availability and server resources utilization, all critical for enterprise private cloud UC deployments.
With its UC Mobile solution set, AVST continues to enhance the mobile workforce experience by enabling Android and iPhone users to manage both their personal and business communications on the same device — all while ensuring the security of their business data. This latest release adds support for Google Android 4.1 and additional 4.0 mobile devices to AVST's native mobile client and is available in the Google Play marketplace.
CX-E also includes new sample applications, leveraging CX-E's UCConnect open development framework for rapidly developing communications-enabled business applications. Included in these sample applications is a new Dynamic Call Routing application that further strengthens CX-E's automated attendant with advanced call routing capabilities based on dynamic information, such as caller ID, or caller entered information, such as a zip code or account number, to facilitate the most efficient call routing.
CX-E 8.2 is available now through AVST's established reseller channels.
More at www.avst.com.
1Gartner, Private Cloud Computing: Emerging From the Mist, June 2011 by Thomas J.